Injectable neurotoxins are renowned for their versatility, with numerous aesthetic and therapeutic applications. However, we have yet to fully explore their potential to treat a wide range of medical conditions. At AEON, we are solely focused on and committed to developing and delivering proven treatments to the people who need them most.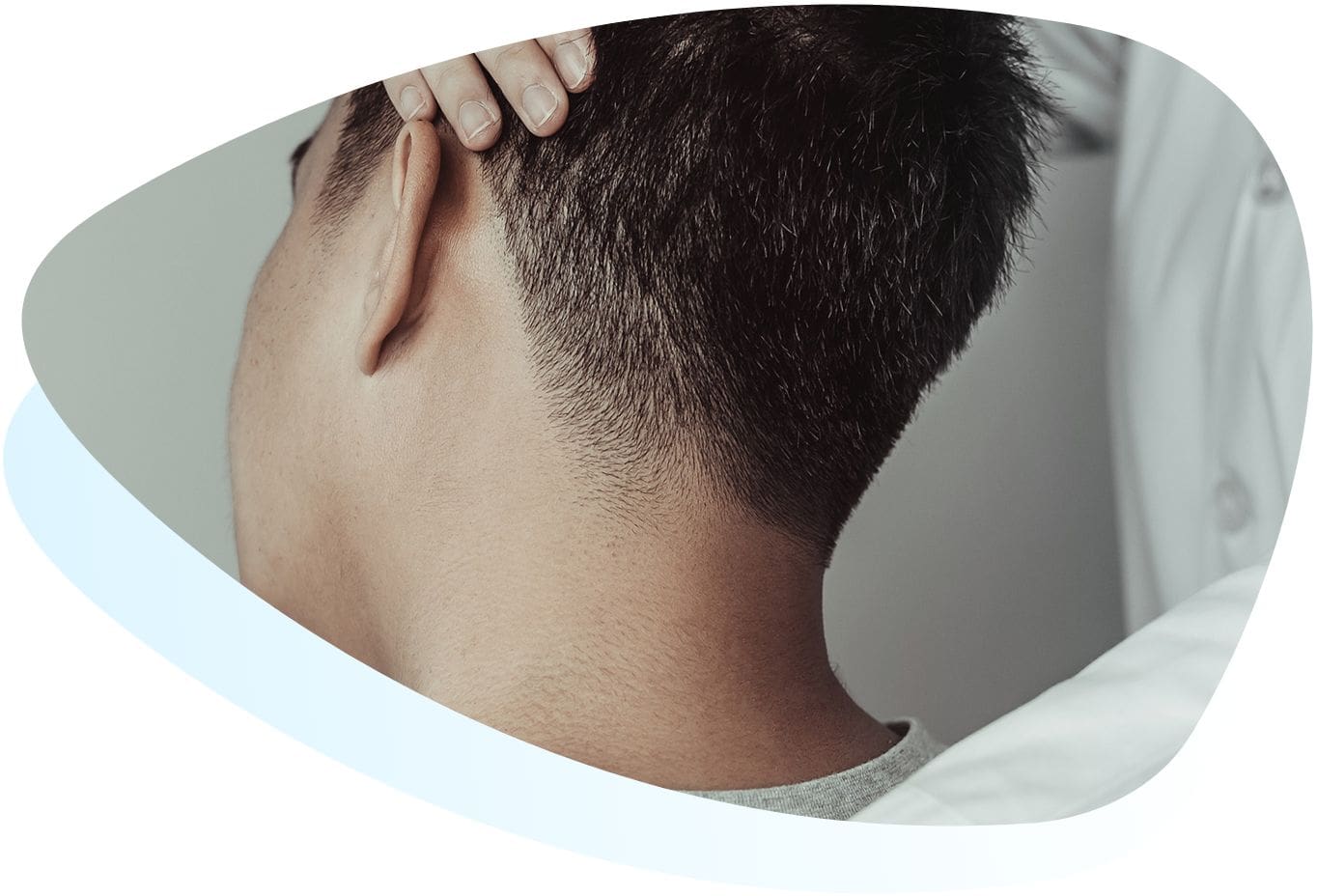 ABP-450: one molecule, myriad possibilities
Our lead candidate, ABP-450 (prabotulinumtoxinA) injection, has demonstrated the ability to significantly reduce symptoms and improve function in patients with chronic neuromuscular conditions.
ABP-450 is a 900-kDa botulinum toxin type A complex that has a proven safety profile. When injected at therapeutic doses, ABP-450 works by blocking the release of acetylcholine, a neurotransmitter that signals muscles to contract.1 By reducing nerve and muscle activity in strategic areas, ABP-450 may help alleviate the symptoms of migraines, cervical dystonia, and other disorders.
With targeted nerve and muscle guidance, proprietary injection methods, exploration of new treatment areas, and a path to market, we believe that we can provide the optimal clinical performance of ABP-450 in the medical conditions we address.

To learn more about our indications in development, visit our pipeline page.
1. Lagueny A, Burbaud P. Mécanisme d'action, indication et résultats des traitements par la toxine botulinique. Mechanism of action, clinical indication and results of treatment of botulinum toxin. Neurophysiol Clin. 1996;26(4):216-226. doi:10.1016/s0987-7053(96)85003-9 2. ABP-450 is the same botulinum toxin complex that is currently approved and marketed for cosmetic indications by Evolus under the name Jeuveau (US) and Nuceiva (Ex-US). United States Securities and Exchange Commission. AEON Biopharma, Inc.: Form S-1/A [Amendment No. 2]. EDGAR Archives. Published 2021. Accessed May 5, 2023.